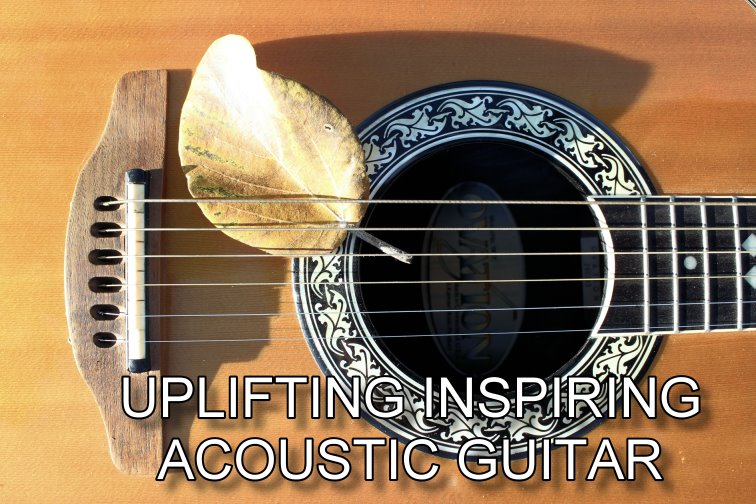 Needing a Happy acoustic guitar track for your TV advertisements?
In this post, we've rounded up the 5 best tracks of the month to give your TV advertising an uplifting, warm and inspiring feeling. These pieces are very suitable as background for advertising / commercials, corporate themes.
Put a splash of breezy acoustic guitar in your video projects or commercials, presentations.
These acoustic compositons are gentle an thoughtful.
Acoustic Uplifting Guitar
happy and bright acoustic guitar piece. Inspiring, uplifting and motivational track. Perfect for tv COMMERCIALS, CORPORATE and all your media projects.
Free Wind
Fresh sounding acoustic acoustic guitar. A happy and optimistic, positive melody perfect for for tv commercial or for videos that needs to evoke happiness – Bouncy and lighthearted.
Acoustic Journey
A beautiful acoustic guitar ballad featuring orchestral sounds filled with touching emotions.Melodic, positive with bright skies. Ideal for tv commercial, romance, tender moments, Nature, big spaces, travel; Innocence scenes, wedding & historical.
Incredible Sky
Traditional yet contemporary NEO FOLK that will bring the roots back to your project. Add a whiff of simple charm with a mellow acoustic guitar rhythm with mandolin, ukulele and more, or get feet stomping with this fresh sounding folk-pop track- Earthy and building, a piece that create a proud, enthusiastic mood. excellent for TV commercial nature, discovery, family, romance, country scenes
To the sun
A mellow upbeat indie folk tune with acoustic guitar as the leading instrument and whistling.
An upbeat, inspirational, bouncy & joyful track that will work well for advertising / commercials, or even corporate themes.
http://filmtv-tracks.com//wp-content/uploads/2016/03/royalty-free-music-filmtvtracks-logo.png
0
0
Cheryl
http://filmtv-tracks.com//wp-content/uploads/2016/03/royalty-free-music-filmtvtracks-logo.png
Cheryl
2017-11-10 07:16:38
2017-11-19 05:58:39
TV Commercial Music - 5 Uplifting Inspiring Happy acoustic guitar tracks