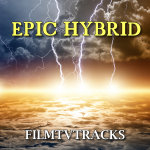 Royalty Free Epic Hybrid Music
Epic Hybrid Music is perfect to boost your project to the next level of power! modern cinematic Hollywood style music for trailers, energy videos, that will make your projects powerful- Give your some strength and intensity to your video!
Similar to: John Williams, Hans Zimmer, Thomas Bergersen, Harry Gregson Williams, Two Steps From Hell, Audiomachine, James Newton Howard, Brian Tyler, James Horner, John Powell, Nick Phoenix, Michael Giacchino, Steve Jablonsky
Check out http://www.futuretrailermusic.com/
Armies of God – no drums
Armies of God
Breathing hope
Divided Worlds
Divine Power
Emotional Life
Epic emotion
Epic Horizon
Eternal Skies
For glory
Fragile truth
Hallelujah
Hallelujah – vocal
Happy day
Heavenly lights
Hidden tears – no vocal
Hidden tears
I'm Happy – instru
I'm Happy – vocal
Inner beauty
Invisibile Beauty
Life matters
My story
Never give up
One Word
Preparing for battle
Prophetic plan
Prophetic plan 2
Respect me – no drums
Respect me
Sad violin – no theme
Sad violin
Season of change
Set me free Light
Set me free – light

Strong and resolute
Supra lights
Sweet sadness
Tears
The beauty inside vocal
The beauty inside
The Universe
The Universe2
We were slaves
We were slaves2
We were slaves2
Who is it
Who is it
Tags: Action Bold Dramatic Epic Heroic Suspenseful Tense Determined Fight Tension Anticipation Majestic Building Adventure Panoramic Battle – epic hybrid music, heroic battle trailer music, epic war music, music for Hollywood trailers, epic movie trailer music, epic battle, epic background, orchestral music, classical, fighting scenes epic background, epic fight track, movie music, cinematic music, game music.