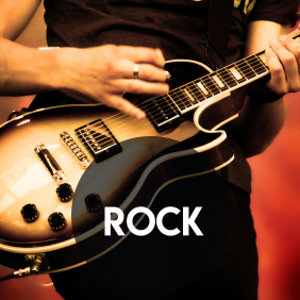 Royalty Free Rock Music. Get that groove with these punchy rock songs. From heavy metal to modern alternative, these modern rock pieces will give your project a solid as rock feel.
Perfect for high-energy action sports scenes and advertisements. Bright and upbeat pieces, featuring energetic guitar and big drums that create a triumphant and victorious mood. Inspirational and motivational background tracks perfect for any corporate, commercial or uplifting projects. Flowing and warm, featuring pulsing warm piano, electric guitar and electronic elements, that creates an uplifting, proud, hopeful mood sometimes with high energy.
Unbreakable 2.58

Beautiful country 2.02

Breathing 1.36

Blue Light 3.51

Every second 3.39

Stand proud – short mix 1.57

Ocean Highway 2.55

Stand proud 3.45

The Finish Line 2.24

Unbreakable – ambient mix 1.28

Big Sky 2.57

Bright Side 6.15

Happy Spring 3.21

Harmonic Folk 2.50

Modern Bliss 3.22

New ideas 2.42

Saving Grace 2.26

Shining Moment 2.25

Silver Sky 3.37

Stars 3.34

Far reaching 1.50

Faster 1.33

Final rock 1.40

First Time 1.35

Giant 2.04

High flying 1.52

Independent rock 2.14

Lighthouse 2.00

One friend 1.45

One republic 2.28

Pulsing Rock 1.52

Pulsive 1.42

Rise 1.48

Standstill 1.55

The Source 1.30

Unforgettable 2 2.00

Uplifting Piano 2.10

Who cares 2.05

Every second – 46 sec cut 0.46

Ocean Highway – 68 sec cut 1.08

The Finish line – 72 sec cut 1.12

Unbreakable – 50 sec cut 0.50

Big Sky – 60 sec cut 1.00

Bright side – 65 sec cut 1.05

Happy Spring – 30 sec cut 0.30

Happy Spring – 65 sec cut 1.05

Harmonic Folk – 60 sec cut 1.00

Modern Bliss – 70 sec cut 1.10

New ideas – 70 sec cut 1.10

Shining Moment – 60 sec cut 1.06

Silver Sky – 72 sec cut 1.12

Stars – 55 sec cut C 0.55

Stars – 55 sec cut A 0.55
Tags
Bright Energetic Motivational coldplay u2 Optimistic Playful Reflective Positive Inspirational Determined Feel-good Proud Building Dreams Empowerment Progress Confident Satisfied Pulsing Triumph Corporate Inspirational Pop Rock Rock Feel Good Uplifting Electric guitar layered guitars.
This is a great option for advertising, or shops that want some spunk the music that is played over the speakers all day.  Great for a modern rock feel that is going to really give you something to hum along to, you can enjoy all of your favourite imitations and bop your head along the way.  everywhere that you want juice or something with a pulse to it, you'll get the modern feel and hits that you are looking for.
Le terme Rock moderne est fréquement utilisé pour décrire un Rock au format Radio commercial US. Il est appelé ainsi pour se différencier du Rock Classique. Souvent mélodique, positif et entrainant, il s'inspire du courant rock Alternatif ou indépendant. corporate, motivation, entreprise, institutionnel, commercial, positivité, succès, réussite, motivant.