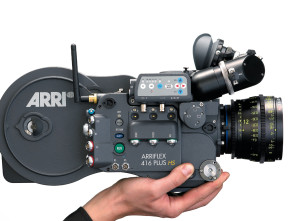 In the late 1960s, the United States' Hollywood studio system found itself in a transitional period. The younger generation began to make a significant connection to music, film and art. This connection led to the growth of young, innovative filmmakers that were different than any that came before them. Talented filmmakers/directors like Lucas, Spielberg and Scorsese grew up watching movies and were so passionate about the industry that they diligently studied them. By the time the 70's hit, these young directors were smashing box office records due in part to the help of incredible editors.
The following 5 editors transformed the film industry and help turn a new generation of inspired young filmmakers into household names.
Anne Coates
Anne Coates started to fulfill her dream of being a film editor with the Religious Film Company that in time led to a position at Pinewood, on the cutting room floor, where J. Arthur Rank, her Uncle, was a founding member. She worked on several projects prior to attaining her first screen credit for « The Pickwick Papers ». In 1962, Anne worked with director David Lean, editing the legendary film Lawrence of Arabia, a life changing opportunity. In 2015 Anne edited popular « Fifty Shades of Grey » which has been nominated for 5 Oscars.
Thelma Schoonmaker
Thelma began her career in the biz at the New York Times as an assistant film editor. While taking a film editing course she met a young Martin Scorsese and went on to edit Scorsese's first feature film in 1967, « Who's That Knocking at My Door ». In 1980, Scorsese had her edit his film « Raging Bull ». Schoonmaker went on to earn 7 Academy Award nominations for « Best Film Editing » for Gangs of New York.
Dede Allen
Dede Allen began her career in the film industry at Columbia Pictures during the 1940s, starting out as a production runner. One of her first assignments as an editor was the 1959 film « Odds Against Tomorrow ». In 1967, Dede Allen became the first film editor to receive a solitary opening credit on the film "Bonnie and Clyde". Additional films Allen worked on include « The Breakfast Club » and the « Addams Family » in 1991. It is said that Dede's work broken from traditional Hollywood editing practices.
Verna Fields
Photo credit: cherrycadaver.wordpress.com
In 1968, Verna Fields made her directorial debut with « Journey to the Pacific » the documentary, hiring two editors to help her with it, George Lucas and Marcia Griffin (who later married). Verna also worked with Peter Bogdanovich, editing his films « Paper Moon » and « What's Up, Doc?". George Lucas had Verna Fields and Marcia edit his film American Graffiti. Later Fields edited for Steven Spielberg's films « The Sugarland Express and later, « Jaws », for which she won an Academy Award for Best Film Editing.
Marcia Lucas
Photo credit: denofgeek.us
Marcia worked as an assistant editor on « The Candidate » and « THX 1138 » and worked with Verna Fields on American Graffiti, which earned her first Oscar nomination. In the 1970s, Lucas edited « Alice Doesn't Live Here Anymore » and worked as Scorsese's supervisory editor for « New York, New York » and Taxi Driver. In 1977, the world was introduced to what became legendary, « Star Wars », directed by George Lucas. Marcia edited the film and even helped rewrite it and also edited several additional films in the Star Wars saga.
5 Editors that Broke the Hollywood Studio System
These remarkably talents women were the editors of the « New Hollywood », paving the way for today's talents and turning a new era of young filmmakers into world renown household names.
Filmtv-tracks.com offers individual premium royalty free music tracks in a number of  styles, allowing producers, and directors to immediate download. All their music is copyright clear to allow you a smooth experience on youtube and Vimeo.
http://filmtv-tracks.com//wp-content/uploads/2016/03/royalty-free-music-filmtvtracks-logo.png
0
0
Cheryl
http://filmtv-tracks.com//wp-content/uploads/2016/03/royalty-free-music-filmtvtracks-logo.png
Cheryl
2016-02-01 06:38:36
2017-03-10 15:38:51
5 Editors that Broke the Hollywood Studio System