Whether it's a blockbuster, a family-friendly movie or an emotional film, I compose, custom score and sound design your next trailer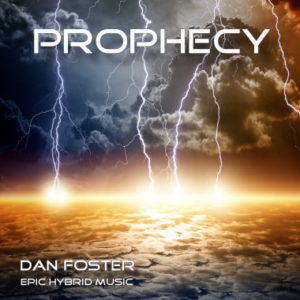 "PROPHECY"  is a collection of explosive, powerful, aggressive, sinister and heavy sound design tracks with big epic brass, Choir, expressive strings, modern synth elements and syncopated patterns, massive epic booms, destructive risers and impacts.
Loaded with fierce, hard-hitting and apocalyptic sounds from the depth of hell. Dark, Sinister, Apocalyptic and Massive.A hybrid explosion of edgy percussive sound design.
With cutting edge Cinematic hybrid Effects such as Boomers, Distortions, Downers, Impacts Mega-Horns, Risers, Transforming Sounds, Whooshes, Drones, Smashing Impacts, Distortions and Risers, De- and Crescendo
Ideal for motion picture, action, thriller, adventure, trailers, advertising campaigns
Music composed and arranged by Dan Foster.
Album can be purchased here (Please Note, that your music purchase here includes rights for personal listening only)
https://www.cdbaby.com/cd/danfoster9
Request a license by contacting danfoster(at)filmtv-tracks.com with your name, company, contact number, email, project name and details of your project
please allow 15 seconds for download page to appear and offer you the best streaming.
Act of Courage

Charged

Damage

Defend yourself

Empowered

Final Daze

From dust to life

Galactic Empire

Infiltration (with duduk)

Infiltration

Mistaravim

Mistaravim (with Duduk)

Out of hte shadows

Prophecy

Reteurn of the Forgotten

Rise above

Undercover

Undying

We have no fear

We the Brave

We will live