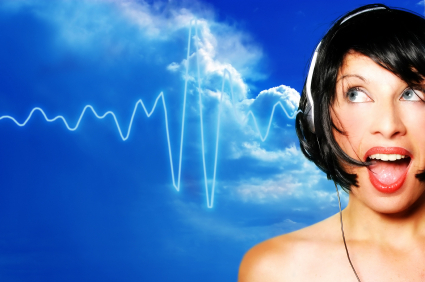 Singers Looking for Original Songs
Let's face it, record labels don't sign just anybody. They want to hear fresh, new songs, with music that compliments the artist, not a karaoke rendition of a song that everybody has heard a thousand times, associated with another artist. Filmtv-tracks.com makes it possible for singers looking for original songs to avoid hours of research looking for a good co-writer, not to mention the years of training it takes to be able to come up with an appealing hook and the thousands spent to create a great track in a studio to sing to.
Singers looking for original songs will find a wide variety of genres on filmtv-tracks.com, including Pop, Rock, RNB/Hip Hop/ Urban, Dance/Electronic and other trending styles. Because of our extensive, collective experience (several of our composers are actively performing musicians), we can provide what many other royalty free services can't – superior music in virtually any style conceivable. Most important of all, when you work with us, singers looking for original songs will have access to uniquely composed music that doesn't sacrifice musical integrity.
Record and promote your TALENT with our original songs through your website, Facebook, Twitter, YouTube and Itunes
Release and sell your OWN version of our songs anywhere from Spotify, iTunes to Amazon, or any digital distribution platform
About Film Tracks
Owned and operated by Digimedia, LLC, filmtv-tracks.com is committed to presenting easy access to high quality royalty free music for singers who are looking for original songs. Our goal is simple: to make it possible for our customers to access extraordinary, yet affordable songs without the hassles of auditioning a plethora of composers. Our team is made up of talented, active musicians and composers that understand the need for exceptional music.
Our Artists
We've developed an extensive digital catalog of exceptional and varied music, where you'll find the perfect songs to promote yourself as the talented singer that you are. On our site you find hundreds of original songs for singers, composed by some of best songwriters in the industry. We're proud to be able to offer you fresh new songs that will flawlessly compliment your voice.
Our Mission
Its our mission to share our passion for music with you, through high quality, royalty free music, backed by world class customer service. One of our main goals is to offer singers looking for quality songs music that will perfectly accent their talents and enhance their success. Whether you're a professional pop singer, perform in a choir, or prefer Opera, theres something on our site for everyone. Not all singers consider themselves composers and it can be difficult to come up with a new song to complement their vocal skills. On filmtv-tracks.com you can browse through a wealth of original songs that have been made available to you by the writer. For an affordable fee, you'll be able to purchase royalty free songs to use to promote yourself as an artist.
As a singer, that last thing you should do is try to pitch yourself performing a song that everybody has heard. From sweet acoustic sounds to classical piano and more, you'll find it and everything else in between on filmtv-tracks.com. Singers looking for original songs are guaranteed to be pleased with the music they find on our site.
When you get a Song License from us, you are permitted to record, perform, pitch, share, and sell your version of the song anywhere from Youtube to Itunes and share in the royalties as the Singer/artist.
Our Songwriters do nothing but produce high potential backing tracks , but rely on the singer/artist to create the "top line" the melody and lyrics. Our songs are designed for recording artists and record producers who are looking for songs. Our music Tracks are fully produced instrumental musical beds with no vocals.
For just $199 per song, You get all of the the following:
– The INSTRUMENTAL track version of the song (for you to record/sing/perform) in Mp3 format (320 kbps) and Wav Format
– License Agreement with statement of rights, stating full permission for you to perform, record, pitch and release the song.
BUY NOW
All you have to do is to write your own lyrics of the song you wish to record/perform/pitch
Before putting your vocal on any of our songs, you need to get permission from Filmtv-tracks. Recording a song is one of the easiest thing you can do from a copyright and licensing approach.
Music licensing is intended to ensure that the owners of copyrights on Musical RECORDINGS are compensated for their work and grants the purchaser a legal permission to commercially release the song produced by its original composer.
You As the Singer, are only purchasing  the non-exclusive rights to use the fully mastered track to put your vocals on and promote yourself as an artist! As in any case, the songwriter remains the composer who still "owns" the song itself. This you simply give the songwriter credit. This formula works great for both the singer/artist whereas a Lyricist exclusively who writes lyrics and the songwriter!
Each song is normally $499,  now only $199 !
Buy now
"Our Job is to create hit songs that are produced for the commercial market"
If you want to take your career as a musical artist to the next level you need to sing original songs.
Choose your Style, find the songs, record them and share them all the way from Youtube, Vimeo to iTunes.
License free music for your video
http://filmtv-tracks.com//wp-content/uploads/2016/03/royalty-free-music-filmtvtracks-logo.png
0
0
Cheryl
http://filmtv-tracks.com//wp-content/uploads/2016/03/royalty-free-music-filmtvtracks-logo.png
Cheryl
2016-03-16 20:39:39
2017-03-10 13:35:45
Singers Looking for Original Songs